How to Automatically Remove Background in Photoshop
For many thousands of design enthusiasts removing background from a photo or an image in Adobe Photoshop is the first thing they try to do the app. And if you're not familiar with Photoshop and how it actually works, you're 100% sure there should be a magic button that would cut out an object or remove an unwanted part in one click, at least I was. And if the second thing is a built-in feature for a couple of years already and called Content-Aware Fill, removing background is still a challenge.
In this tutorial we'll get rid of the background with minimum efforts and proper result, because we don't want our object cut out sloppy or inaccurate. This technique is not entirely automatic, of course, but it does not require manual selecting, and the quality is very decent. Please note, that it works best with a high contrast source image, so if you pick a shot with a white paper sheet on the white background, that won't get you anywhere. On the other hand, this method is so simple that you can record an Action, and apply it to multiple images if you have a stack of similar ones.
As always, I offer you to download my source image to follow the tutorial step by step precisely, and then try the technique on the picture of your choice.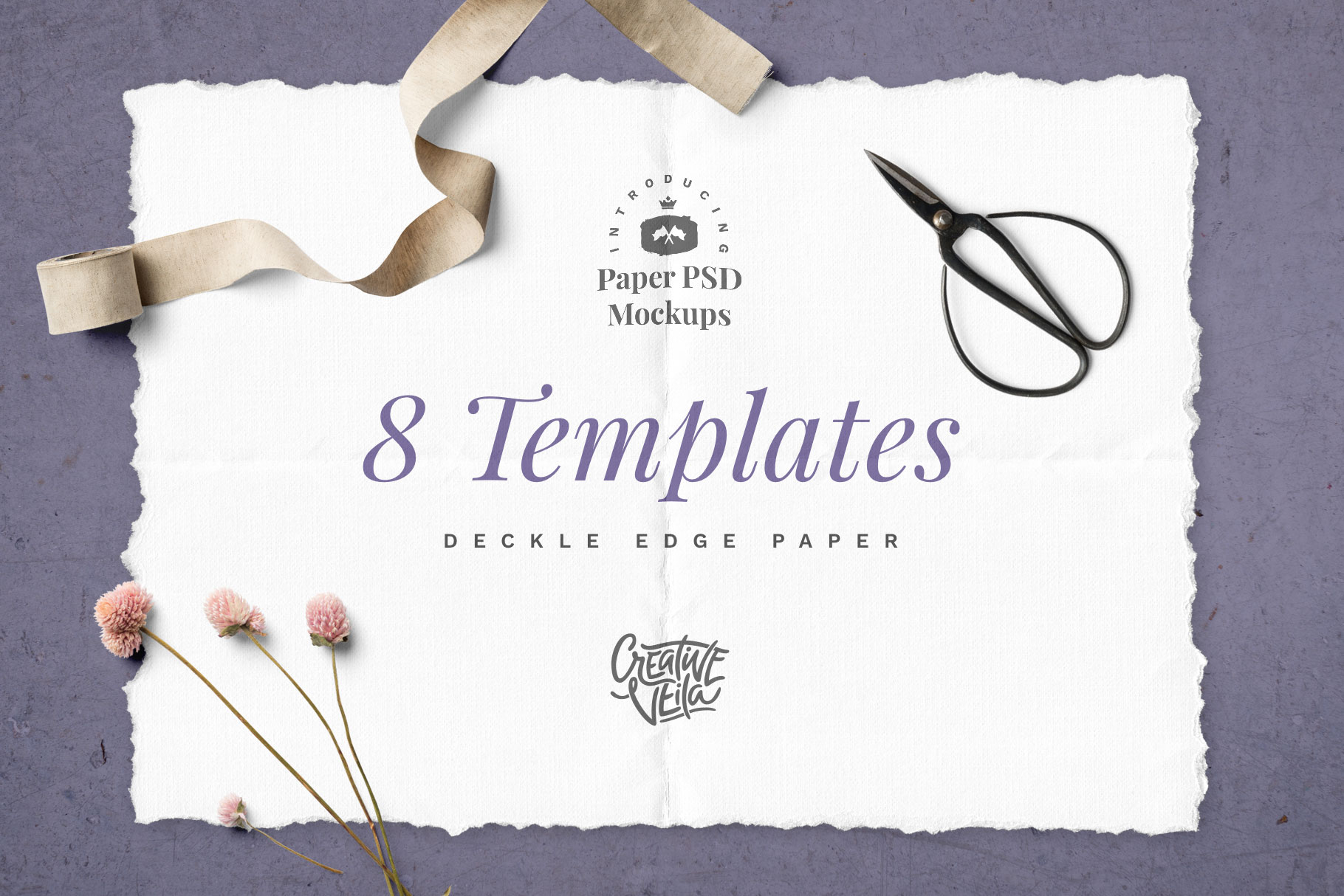 Deckle Edge Paper Mockup Set
A set of paper mockup templates radiating home-brew and hand-crafted design vibes! This free set is perfect for showcasing lettering, typography, and gentle illustrations.