Watercolor Creatures Vector Illustrations vol. 3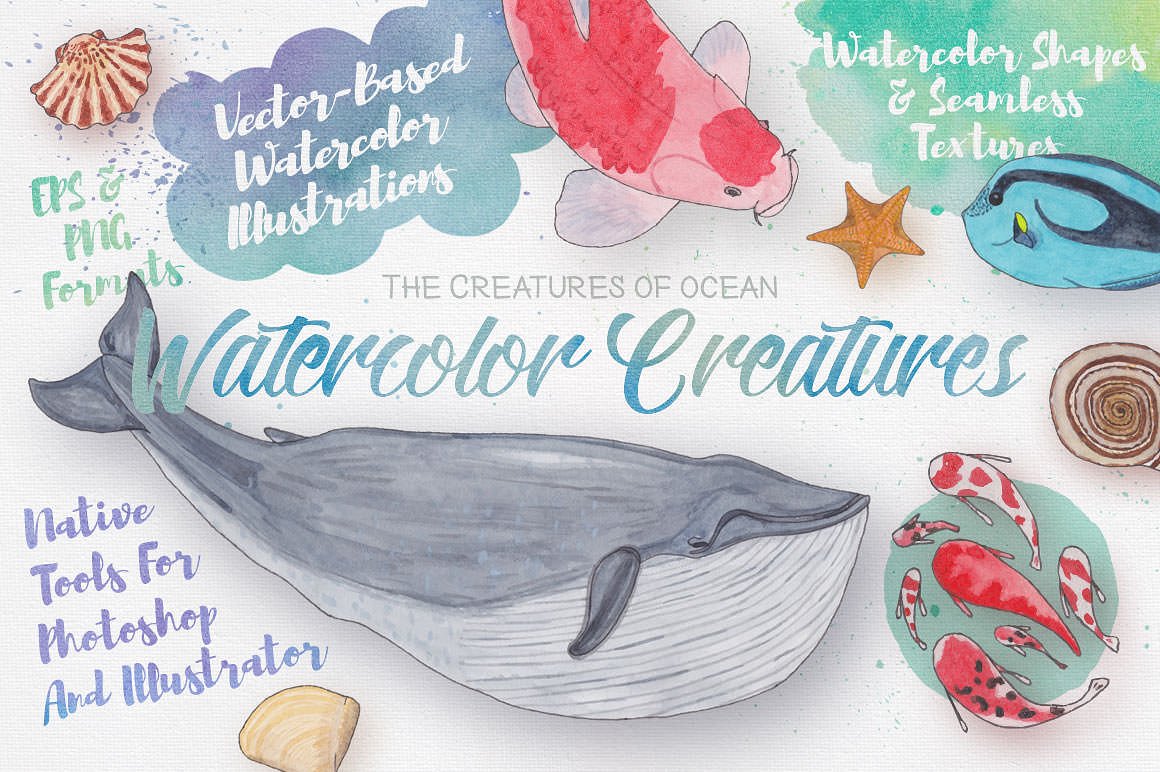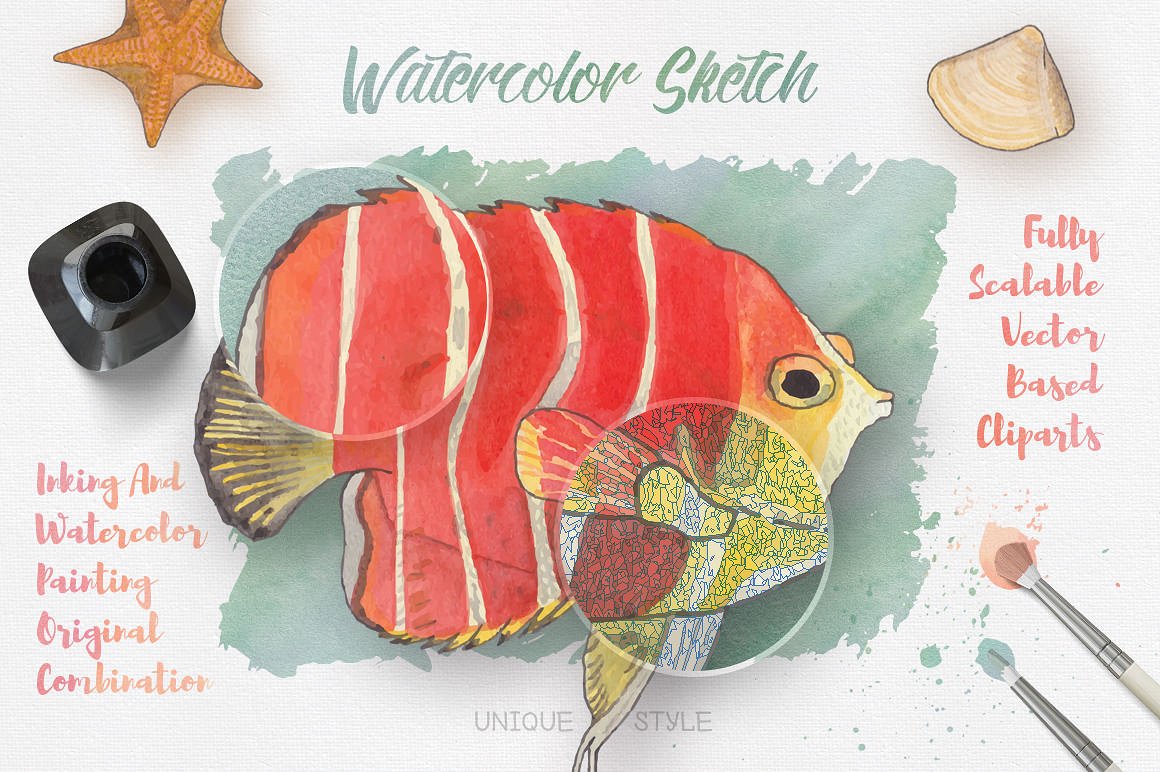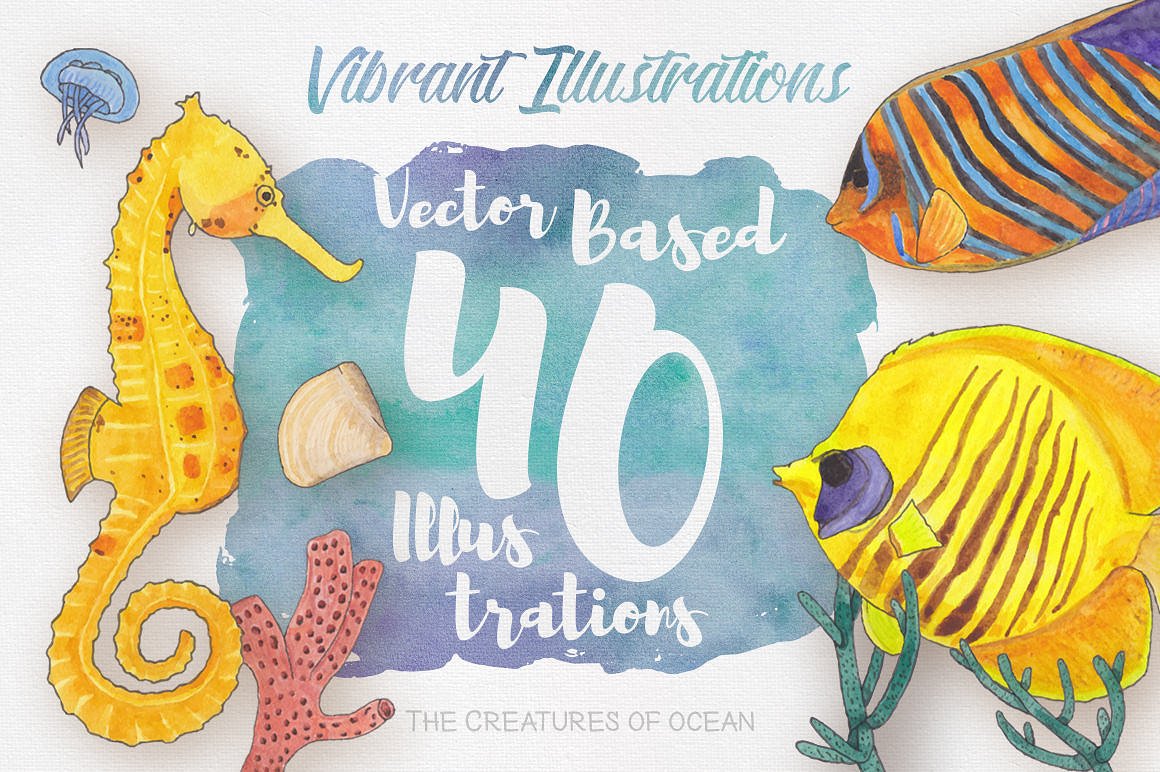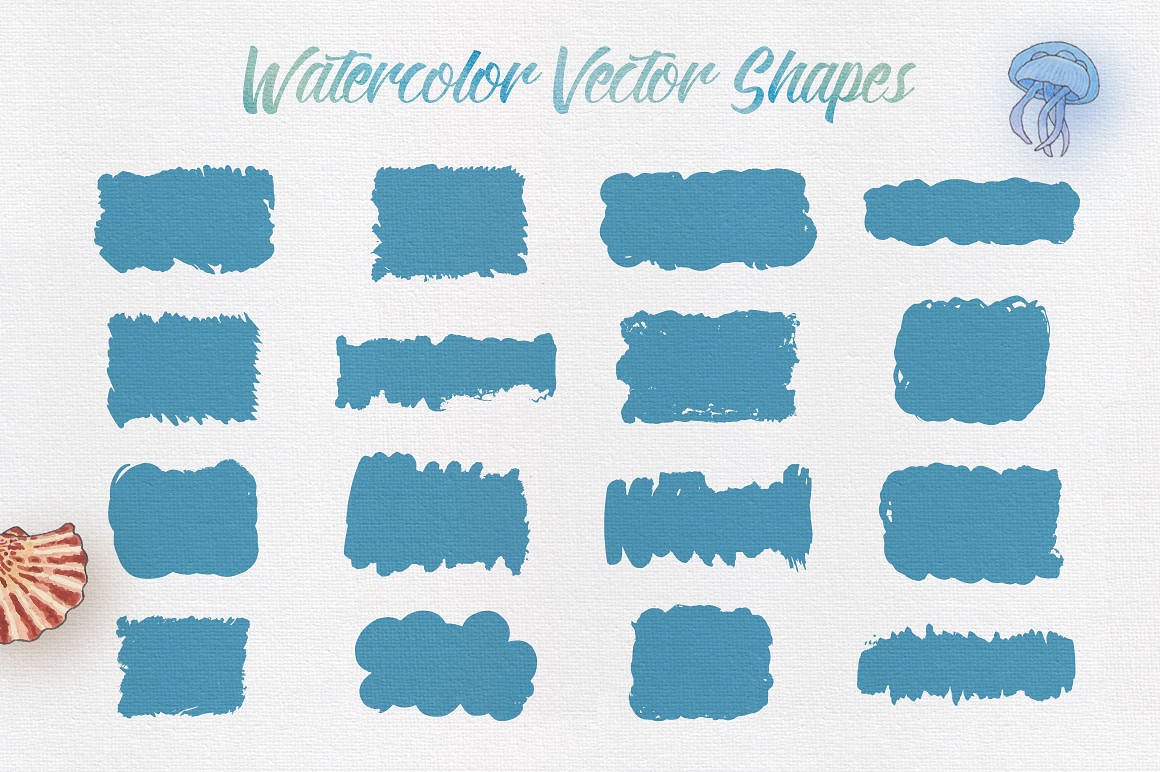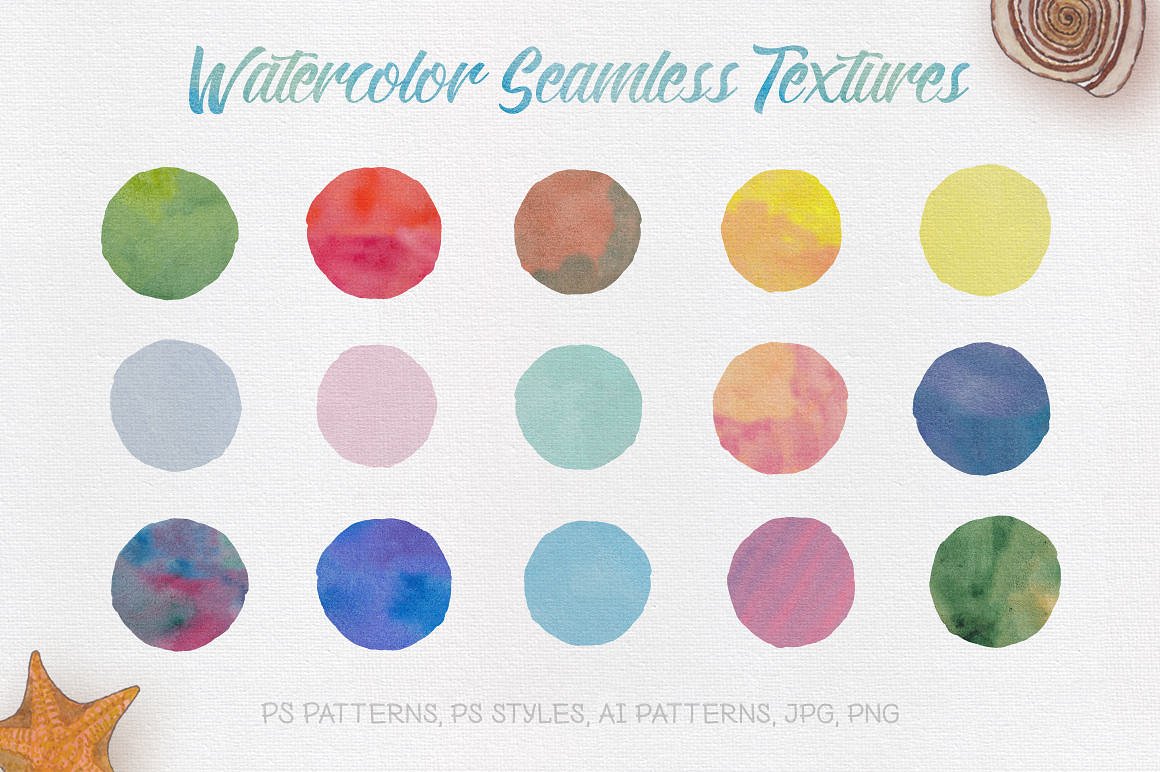 It all finishes when the life once started, in the ocean! Meet the third and the final volume of my watercolor series – The Creatures of Ocean, bringing the beauty and variety of the underwater kingdom.
Description
Get a set of beautiful watercolor illustrations and graphic assets to bring creativity and inspiration to your projects!
The Watercolor Creatures Vol. 3 comes as:
40 watercolor illustrations;

Sea shells, beautiful fishes, blue whale and others;

Vector EPS and trasnapretn PNG formats;

Thorough digitising and high resolution.
Bonus watercolor styles:
32 vector shapes for overlay;

15 seamless watercolor textures.